Volunteering Events

As stated in our mission statement, Engineering Ambassadors is a network of college students who are dedicated to inspiring the next generation of engineers. We inspire the next generation through running and volunteering at events that promote STEM. All of our volunteers are hardworking students and members who dedicate their time at these events to help spread EA's message. We work with students from elementary to high school.

Open House Volunteer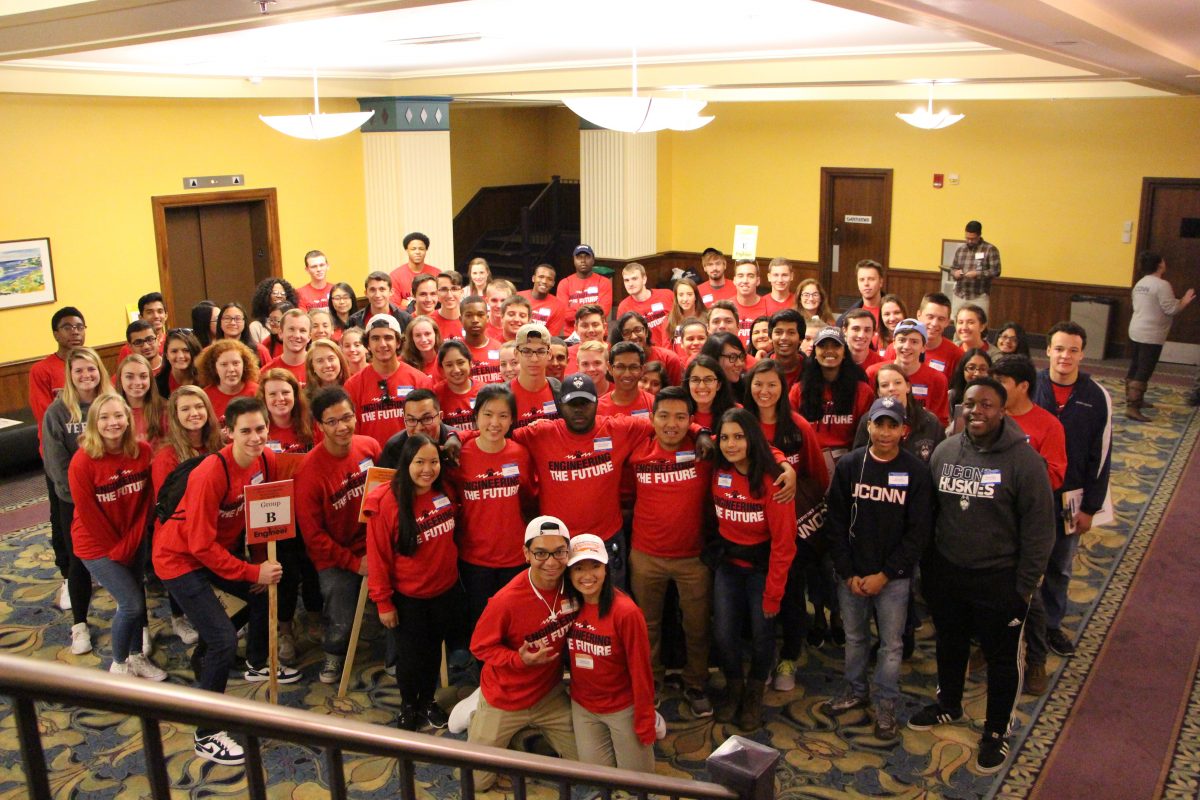 Open House is one of the largest EA events. As an opportunity to engage with hundreds of prospective students and their families, it is our pleasure to present the UConn School of Engineering. High school students and their families are given an amphitheater presentation by our Associate Dean, Prof. Daniel Burkey, about UConn Engineering as a whole. We then lead tours specific to major taking students through research labs, classrooms, and small group Q&A's with current students within a specific major. All three branches of EA come together in a prideful display of what we do here on a daily basis, and to have some fun encouraging prospective students to pursue their education as passionately as we do here at UConn.

STEM Fest Volunteer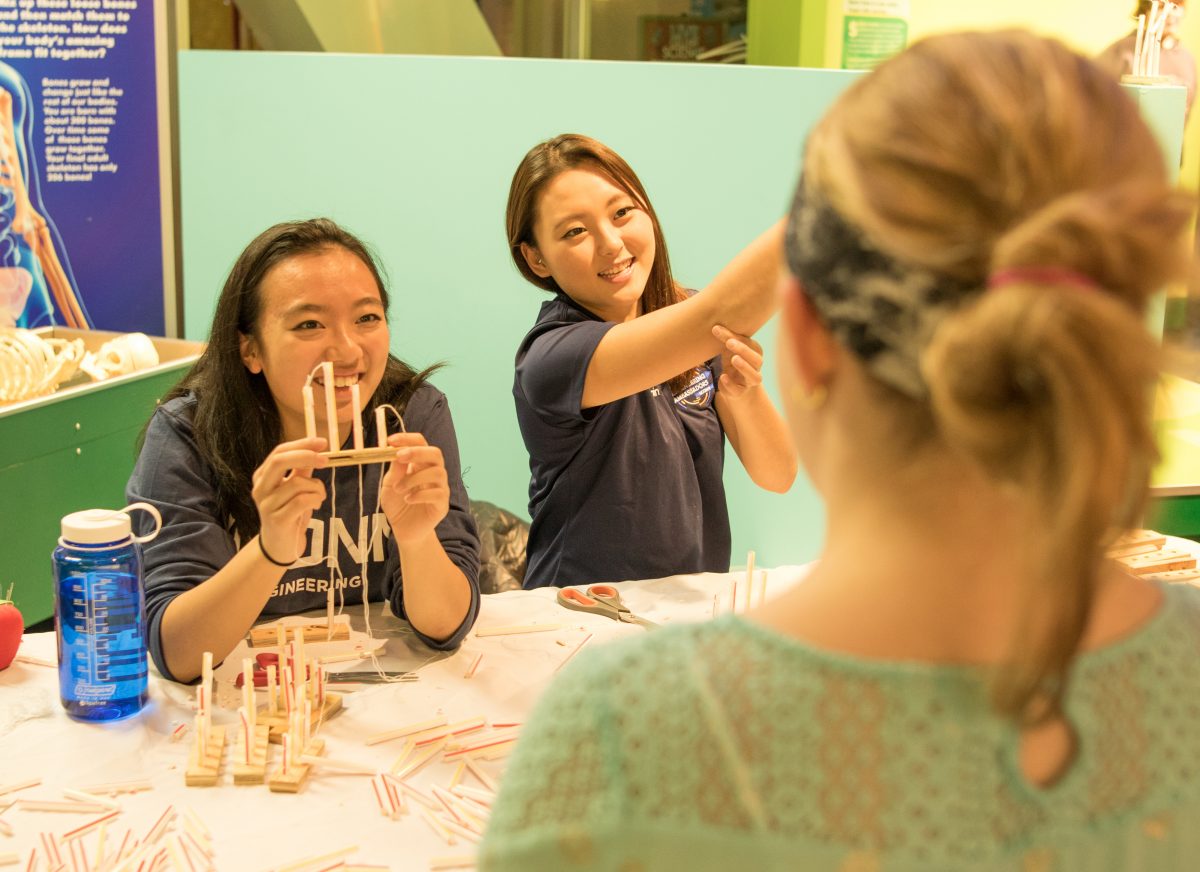 STEM Fest is one of our largest events of the academic year. Last spring we welcomed 60 elementary and middle school students and families to the Connecticut Science Center in Hartford for a day of demonstrations and fun with all of our EA members.  With exclusive access to the exhibition floors of the Science Center, students are free to roam each of the rooms and are greeted by EA members engaging with them through the Science Center exhibits and our own demonstrations such as Liquid Nitrogen, Oobleck, Ruben's Tube, Elephant's toothpaste and dozens more!

Science Bowl Volunteer   
In March of every year, students representing dozens of secondary schools from all over the northeastern United States will be competing to test their knowledge in all major areas of science and mathematics. The Northeast Science Bowl at the University of Connecticut will provide students with both a venue to test their own knowledge and understanding of science, and provide demonstrations of various career opportunities throughout the day.
The High School Northeast Science Bowl is hosted by the School of Engineering at the University of Connecticut (Storrs-Mansfield, CT) on Saturday, March 4th, 2023. The snow date will be Sunday, March 5th, 2023.
As a volunteer you will be placed in a role based on your preferences, which include moderators, time keepers, scorekeepers, communicators, runners, or floaters. To sign up, click here and fill out the form.