>
Book a School of Engineering Tour
Book a School of Engineering Tour
Due to COVID-19 the campuses of the University of Connecticut will be closed for the spring semester. This means that the School of Engineering will not have any tours in person, as well as our Presentation Team will not be scheduling or conducting visits to schools or have schools come visit UCONN. Thank you for understanding and if you have any further question please feel free to email us at uconnea@gmail.com
---
Want to have an unforgettable look at the UConn School of Engineering?
Registration for our School of Engineering Tours is now open!  Tours begin with an informative and interactive presentation in one of the rooms listed below, followed by a walking tour of our engineering facilities.
In Spring 2020, tours are offered from January 24th to May 1st on Monday and Friday from 3:45 - 5:15 P.M. and Saturday and Sunday from 1:00 - 2:30 P.M.  More information is given below.
---
Spring 2020 Tour Times and Locations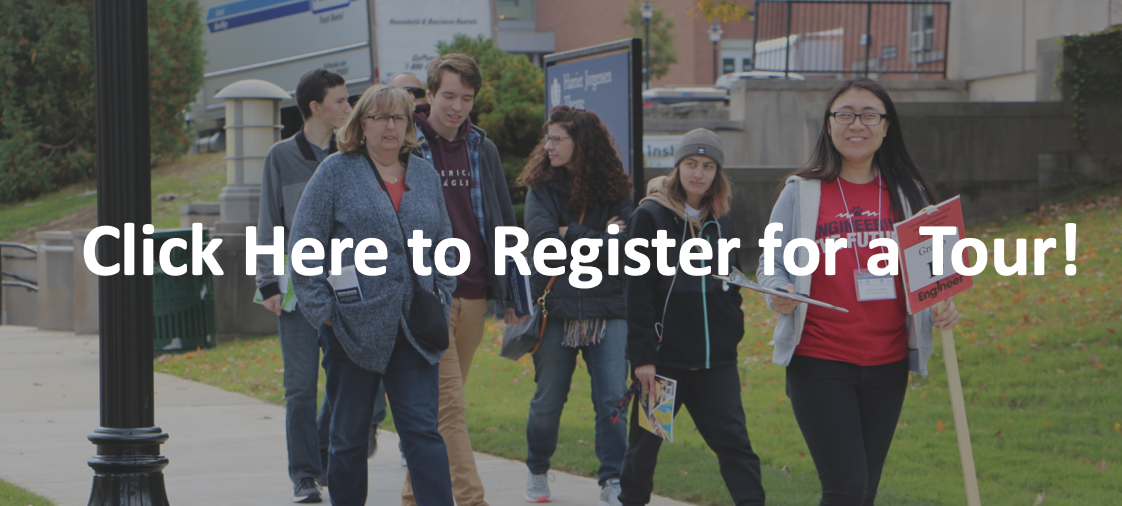 Don't miss out on these
Also come check out some of the on campus tours of the facilities we have here. Either the Water Facility Treatment or the Cogeneration Plant. It's a great way to learn about our campus as well as see where your engineering knowledge can be applied in the real world!
---
On the day of your tour, please refer to our handouts in the Lodewick Visitor's Center. The handout details the highlights of the tour and a map defining the buildings which host School of Engineering Tours.
Questions, comments, or requests? Contact us at: engr-tours@uconn.edu and we'll respond as quickly as possible!