What is the Engineering Ambassadors Presentation Team, and what do we do?
UConn EA Presentation Team fulfills the primary function of our mission statement by engaging with students outside of the university. Our Ambassadors travel to schools for an "Off Campus" visit as well as host schools to Storrs for an "On Campus" visit.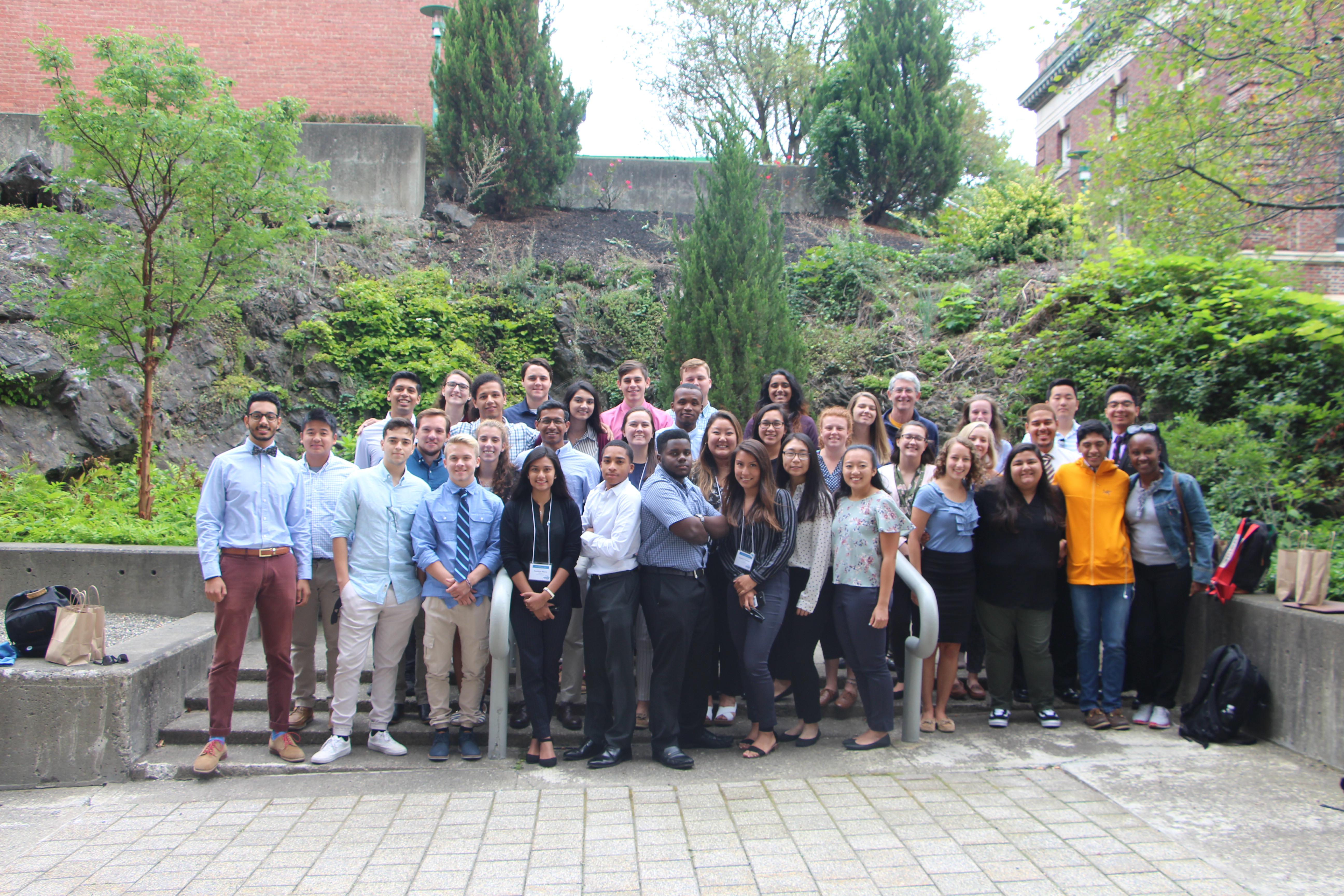 Off-campus visits are more traditional in which our Ambassadors engage with students for anywhere from 1 hour to a full school day, depending on school preference. We bring with us our presentations and accompanying demonstrations to expose students to exciting and innovative STEM (Science Technology Engineering and Math) topics such as 3D printing, prosthetic limbs, renewable energy and many more. All of our presentations can be tailored to fit all academic levels, along with varying degrees of interactivity for each demonstrations. For more information on our demonstrations, please visit the Demonstrations page of our website.
On-campus visits offer an extra level of engagement as our Presentation Team partners with EA Tour Guides to give students a tour of our CoGeneration Power Plant and Water Reclamation facility, which are housed right on campus. These visits are typically last for several hours depending on which facilities schools would like to visit.
Our greatest pride as Ambassadors comes when we are able to capture the imagination and intrigue of students with our own passion for STEM, and we are grateful for the opportunity to partake students' learning experience.
How can I schedule a visit?
Above is a link to a Google Form to begin the process of scheduling an EA Presentation Team visit for both new and returning schools for either Off or On Campus visits. The purpose of this form is to gather general information about your school and expectations/hopes for the visit so that we can ease the process of organizing the event and ensure that we make the best use of time for all parties involved.
We do ask that visits be requested at least 3 weeks in advance, as we have to organize and refresh our Ambassadors on the presentations and demonstrations. If you have any additional questions please don't hesitate to reach out to us at uconnea@gmail.com.
STEM Hallows
For STEM Hallows, our amazing VPs of on-campus put together a set of asynchronous STEM demos that can be done at home, all that have a Halloween twist to them. The activities are available in English and Spanish, check them out below!